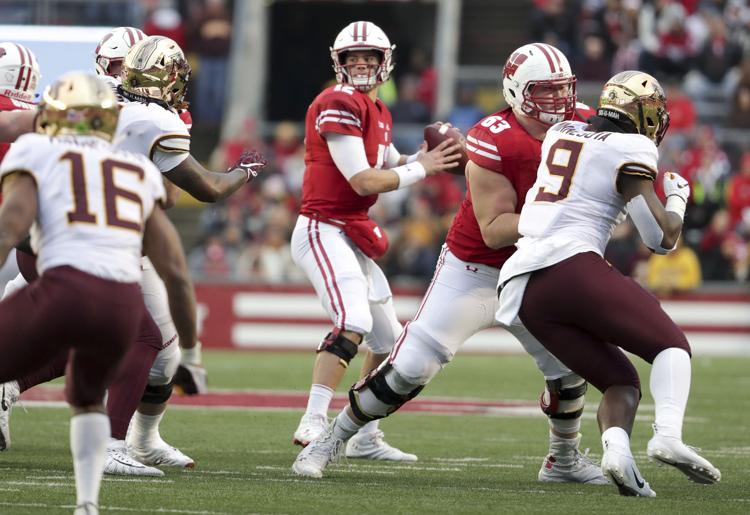 1. Alex Hornibrook, Sr.
2. Jack Coan, Jr.
Name to watch: Graham Mertz, Fr.
Mertz comes to Madison as a high four-star prospect, broke records for passing yards and touchdowns at the prestigious All-American Bowl last weekend and will enroll early at UW this month. Considering the play of the Badgers' quarterback position in 2018, it would be naive to think Mertz has no chance of starting as a true freshman.
That being said, he'll first have to prove himself capable of such a leap. Hornibrook's a three-year starter and may have been hampered by injury last season, while Coan showed improvement over his final two starts against Purdue and Miami. Hornibrook's health continues to be in question after he struggled to overcome a head injury over the second half of the season.