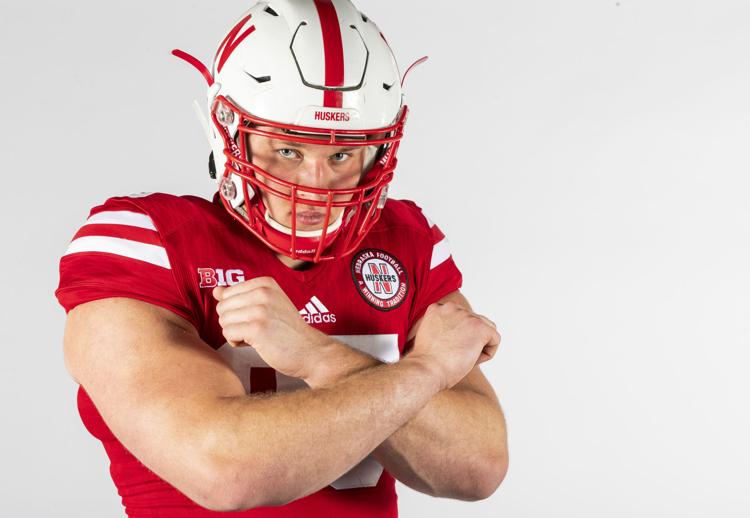 Defensive end  |  6-foot-5 |  290 pounds  |  So.
Let's do a thought experiment. Let's try to dream up the perfect encapsulation of what Scott Frost wants the Nebraska football program to be about.
Scratch that, there's no need. Where's Ben Stille?
Stille is a Nebraska boy. He grew up dreaming of playing for the Huskers. He starred for Ashland-Greenwood just up the highway.
His teammates say he's tough as nails. He is a star pupil of head strength coach Zach Duval, and now instead of a 255-pound outside linebacker, he's a chiseled 290 pound defensive lineman.
Over the summer, he earned a reputation as a leader in the weight room, pushing the envelope alongside a former Navy SEAL, a transfer wide receiver from a rural Mississippi junior college and a former premium offensive line recruit from Illinois.
You want to work? You find Ben Stille.
Stille played in 10 games for NU as a redshirt freshman and led the team in tackles for loss (10.5) and sacks (3.5). Now he's being asked to play a new position in which he'll more often take on double teams, more often line up across from an interior lineman and likely more often rotate in and out of the game.
He's got no complaints.
He doesn't seem to complain about anything.
Playing time won't come easy in a large — in number and, you know, body type — room run by Mike Dawson, but there's little doubt Stille will find a way to make a difference.
"The more guys we can get to be able to play at that level, the better we'll be at defensive line," Stille said.
There are many who'd share the same sentiment regarding players like Stille and the future of the NU program.